Behind the Wings: Service to our country and safe travels for our customers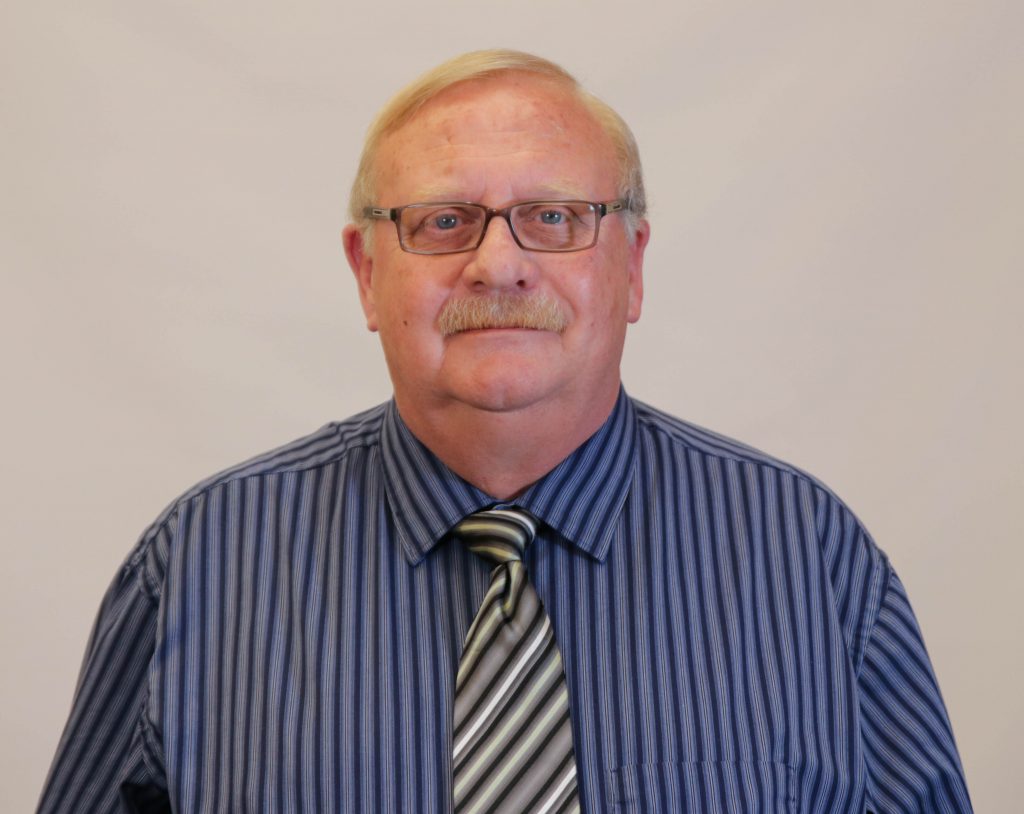 After 30 years serving in the United States Marine Corps (USMC), Senior Manager of Regulatory Compliance Ken Lloyd wanted to continue serving but his retirement was imminent. "Retiring from the Marine Corps was the hardest thing I've ever done," Ken shares. He enjoyed his time in the military and when he learned that Piedmont had a Veterans/Military Employee Resource Group (VMERG), he was eager to join and connect with other veterans.
"I miss the camaraderie," says Ken. "I can go anywhere and meet other veterans and after talking with them, feel like I've known them my whole life. Comradery is important and has helped me through some personal challenges." Through the VMERG, Ken connects with other veteran and military team members, share his life experiences, and learn about others' experiences.
Originally from Harrisburg, Pennsylvania, Ken grew up in a military family where his father served in the Army National Guard. During Ken's senior year of high school with the threat of being drafted to serve in the Vietnam War looming, he joined the United States Marine Corps. After high school graduation, he attended basic training at Marine Corps Recruit Depot (MCRD) in Parris Island, South Carolina.
After basic training, Ken completed infantry training and navigation school where he earned his USMC Aerial Navigator Wings. After becoming a First Navigator, he received orders to report to his duty station in Okinawa, Japan. Ken navigated aircraft that removed American forces from Cambodia and Vietnam and conducted 24-hour surge operations for ten months.
Ken enjoyed flying all over the Western Pacific and some of his best memories are of the pristine beaches on Midway Island and Wake Island. He flew as a navigator on the USMC Commandant's air crew flying the Commandant all over the world including conflict areas. Ken then served in a training squadron of KC130s and then became the Staff Non-Commissioned Officer (SNCO) in charge of the Marine Aerial Navigation School (MANS).  After a 30-year career in the Marine Corp, Ken retired as a Master Gunnery Sergeant (MGySgt).
Ken shares that after 9/11, the Marine Corps made a call-out to retired Marines to return to active duty. Ken jumped at the chance but after two weeks of trying around the clock, he finally got through and learned he had missed the cut-off date.
"Jet fuel is in my blood and I knew I wanted to continue working in aviation after retirement," shares Ken. He was hired as a crew scheduler with Allegheny Airlines and promoted to crew scheduling supervisor and shortly thereafter transferred to crew planning. During this time, Allegheny merged with Piedmont Airlines and he joined the Safety department as a Safety Specialist. He continued to grow within the organization becoming the Internal Evaluation Program Manager and now in his current role as Senior Manager of Regulatory Compliance. Ken has worked for 16 years in Piedmont's Safety department and a total of 21 years for the company.
Ken likes and understands the importance of his role in the Safety department. "It is a challenge to keep all Piedmont team members focused on safety," shares Ken. "When I travel personally and see customers traveling with small children, I know I'm doing my part for their family to have a safe and enjoyable flight."
In the military, Ken flew over 15,000 hours on seven different type of aircraft and understands what different departments do to make the aircraft accomplish the mission safely and efficiently. Safety was always at the forefront. Ken carries his leadership skills and focus on safety from the Marine Corps with him every day, especially when he deals with different regulatory agencies and various internal and external stakeholders. He shares that he learned in the military that you must be a good leader to successfully accomplish your goal.
In his spare time, Ken enjoys outdoor activities like going to the beach, hunting, and spending time with his two daughters and four grandchildren. He is a member of the Veterans of Foreign Wars (VFW), the American Legion, and Disabled American Veterans (DAV).
Thank you, Ken for your military service and all you do to keep Piedmont safe!
Interested in working for an airline with top notch team members who live out our mission and vision every day? Click here to view our current openings.
Behind the Wings is a Piedmont feature that highlights the accomplishments of the aviation professionals who make us Piedmont Proud inside and outside the airport. Piedmont is proud to recognize our Veteran team members and their contributions to the success of the airline and making a difference in their communities.