About Us
As a wholly-owned subsidiary of the American Airlines Group, Piedmont operates nearly 400 daily departures to 55+ cities throughout the eastern United States, from Charlotte, Philadelphia, and Chicago. Headquartered in Salisbury, Maryland, Piedmont Airlines employs nearly 10,000 aviation professionals.
Our Mission & Vision
Our mission is to secure our future with a culture of caring, compliance and communication.
Our vision is to be the best American Airlines Regional partner.
Our History
The origins of Piedmont Airlines can be traced back to 1931, when founder Richard A. Henson, an aviation pioneer and Fairchild Aircraft test pilot, began a fixed-base operation as Henson Aviation in Hagerstown, Maryland. More than 80 years later, Piedmont continues a strong tradition of safety, excellence and customer service in the aviation industry as part of the American Airlines family.
Our Fleet & Routes
Today, our fleet consists of over 50 Embraer ERJ-145 twin-engine regional jets. We fly to over 50 destinations, from regional markets throughout the east coast into American Airlines' hubs and focus cities.
Crew Bases
We operate crew bases at three locations:
Philadelphia, PA – Philadelphia International Airport
Charlotte, NC – Charlotte Douglas International Airport
Harrisburg, PA – Harrisburg International Airport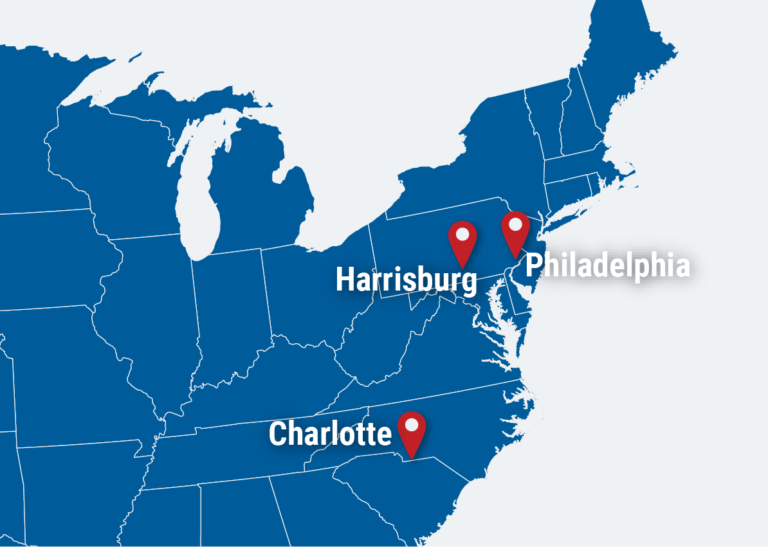 Maintenance Bases
We have maintenance bases at these locations:
Charlotte, NC – Charlotte Douglas International Airport
Philadelphia, PA – Philadelphia International Airport
Roanoke, VA – Roanoke Municipal Airport
Richmond, VA – Richmond International Airport
Middletown, PA – Harrisburg International Airport
Salisbury, MD – Salisbury Regional Airport
Albany, NY – Albany International Airport
Our Values
Safety
Safety is our highest priority at Piedmont. According to CEO and President Eric Morgan, "Our goal at Piedmont is to establish a safe culture of compliance to our standard operating procedures." Every employee – from pilots to customer service agents– keep this goal in mind.
Community
At Piedmont, we believe in supporting the communities where we live and work. Last year, our employees raised money for United Way, and actively volunteered for local non-profits like the Maryland Food Bank and others.
Diversity
Our employees are as diverse as our customers, and we strive to create a culture of respect and tolerance for all. We believe in building a workplace environment where everyone is welcome and respected, and where their contributions are valued.
Multi-year winner of the
 FAA Diamond Award of Excellence