Looking for a fast-paced career with great benefits? View our ground handling jobs at Piedmont.  You'll be the face of our airline while providing customers with safe, reliable, and friendly service.
Apply Now
Ground Handling Opportunities 
at Piedmont
Join the team at one of Piedmont's 80+ locations that provide Ground Handling services. You'll work alongside teammates who are dedicated to customer satisfaction and safety and be given the opportunity to advance your career while enjoying the travel benefits that Piedmont and American Airlines provide.
Ramp Agent
Airline ramp agents work outdoors in a fast-paced airport environment handling luggage, servicing and cleaning planes, operating ground service equipment (GSE), marshaling aircraft, assisting passengers with luggage, and performing other duties as assigned.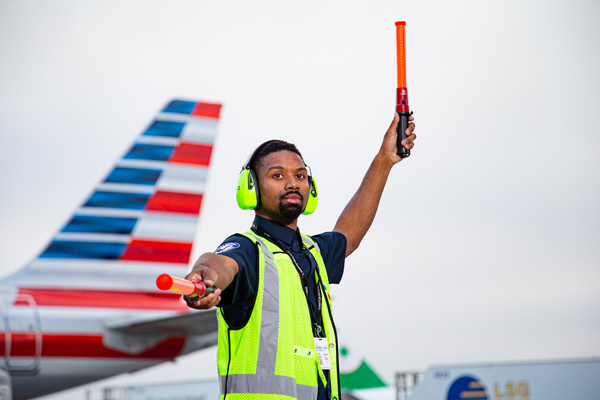 Gate Agent
Gate agents provide front-line customer service to passengers in the boarding area. Gate agent jobs include: creating and modifying flight itineraries, changing seat assignments, making boarding announcements, assisting passengers with special requests and needs, assisting passengers with luggage and operating the passenger boarding bridge.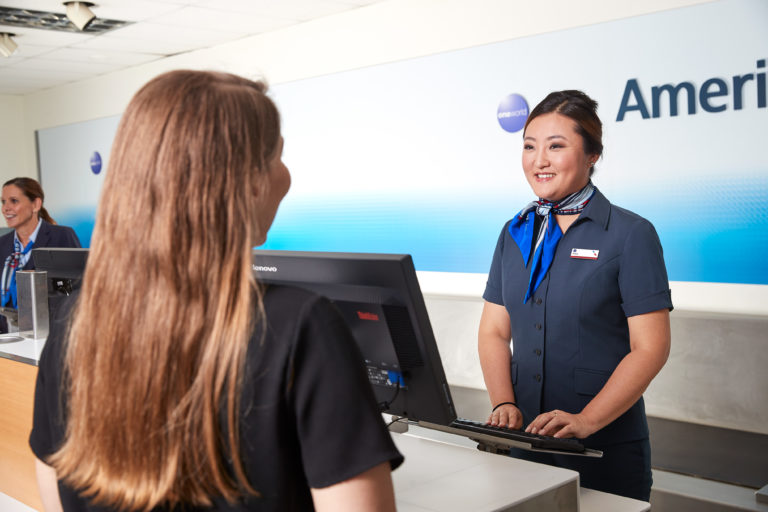 Cross-Trained Agent
Cross-trained agents can perform the duties of both airline ramp agents and gate agents, from handling luggage and marshaling aircraft to making boarding announcements and operating the passenger boarding bridge. Other duties may also be assigned.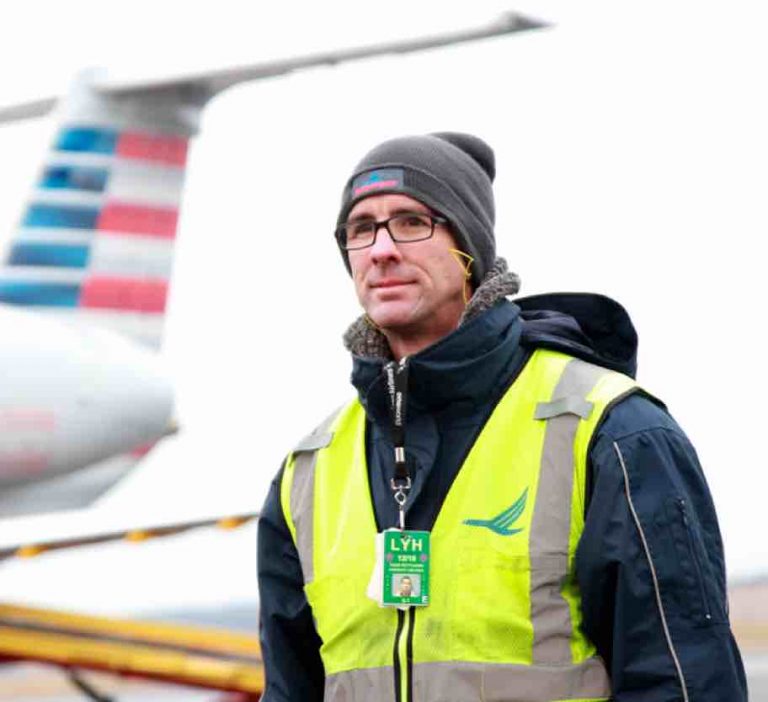 Career Advancement Opportunities
While you may start as a ramp or gate agent, you'll have the opportunity to advance your career at Piedmont. Work your way up to supervisor, manager or upper management and enjoy greater pay and benefits. With our training program and mentorship opportunities, we'll give you the tools to take your career as high as you want.
Pay & Benefits

Compensation
Competitive Wages
Profit Sharing
Holiday Pay
Paid Sick Days

Paid Training
Pre-course Online Classes
Classroom Training
On-the-job Training

Travel for Free
Ready to explore the world? You, your immediate family and your friends can reach 365 destinations on more than 6,800 daily flights across the American Airlines global network.

Insurance and Retirement
High quality health insurance is best in the industry
PPO covers doctor visits, hospitalization, prescriptions and vision
Dental coverage includes no-cost preventative care
Life and disability insurance provided at no cost to you
401(k) plan through Fidelity, with a company match
80+ Locations
We provide Ground Handling operations across the United States and Canada. With over 80 locations, you're sure to find a place you can call home.
Some of our locations include:
Charlotte, NC – Charlotte Douglas International Airport
Philadelphia, PA – Philadelphia International Airport
New York – 8 locations in NY State
California – 7 locations in the Golden State
Florida – 4 locations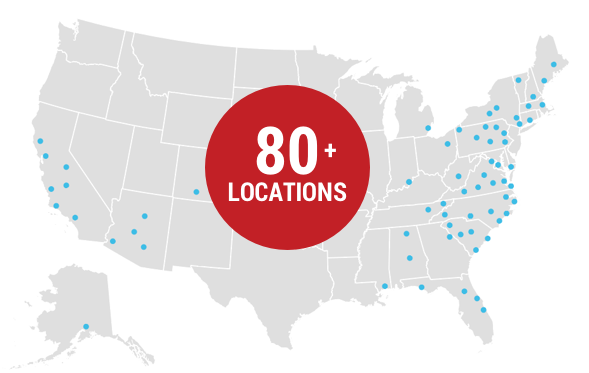 What Do I Need To Apply?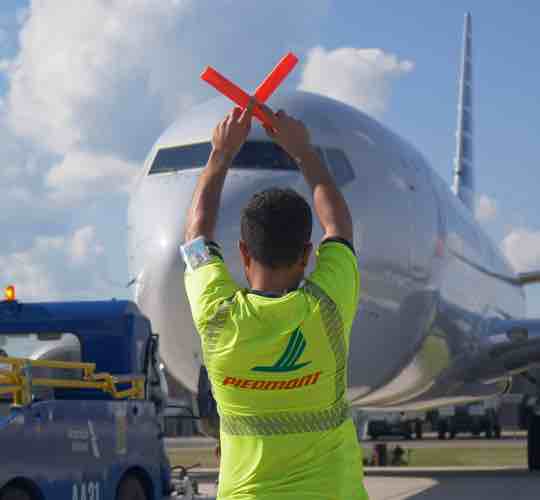 Qualifications
If you're at least 18 years old, have a high school diploma or GED, and a valid driver's license, you may be eligible to apply. Learn more about our qualifications and work requirements.
Minimum Qualifications:
Must be 18 years of age or older
Have a high school diploma or equivalent GED
Have a valid driver license (with minimal infractions)
No DUI/DWIs within the past five (5) years
No Reckless Driving infractions within the past three (3) years
No more than five (5) moving violations within the past three (3) years
No speeding tickets of 19mph or more over the speed-limit within the past three (3) years
Be able to obtain an airport security badge (SIDA)
No felony convictions within the past ten (10) years
No theft, assault, or drug related charges within the past the (10) years
Be able to work shifts including nights, weekends, and holidays
Be able to work outside in all weather conditions
Be able to lift up to 70 pounds
Be able to stand for long periods of time, stoop, bend, kneel, crouch, and twist
Physical Requirements:
Standing for long periods of time
Frequent lifting of items up to 70 pounds
Frequent stooping, bending, and kneeling
Preferred Qualifications:
Previous airline experience
Previous employment as a front-line customer service provider
Strong knowledge of computer functions, applications, and usage
Learn More
Apply Now
Learn more
Questions about applying? We'd love to hear from you. Contact a recruiter to learn more about the application process and get a personal guide to joining the Piedmont team. Or visit us at any of our upcoming recruiting events to meet members of our team.
Apply Online
To apply for Ground Handling positions, please visit our career site to view current openings.
Apply Now