Leadership
With over 200 years of combined experience in the aviation industry, our management team is well-qualified to lead Piedmont. And with a diverse list of qualifications, they're sure to keep us at the forefront of where our industry is headed.
Eric Morgan
CEO and President
William W. Arndt
Vice President, Maintenance & Engineering
Perry Constant
Vice President, Finance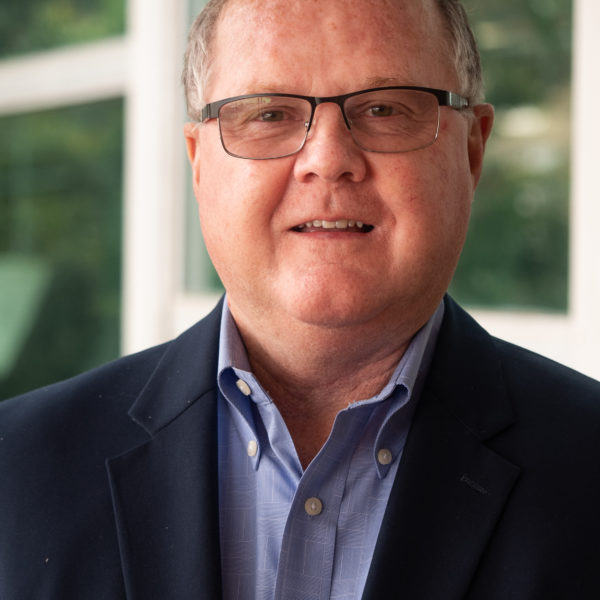 Jeff Garver
Vice President, Piedmont Ground Handling
Jackie Lanza Jennings
Vice President, People and Communication
Eddie Leverton
Vice President, Flight Operations
Julie Schell
Vice President, Safety and Regulatory Compliance
Eric Morgan
CEO and President
Eric has more than 40 years of airline experience and has worked, managed and taught in numerous roles during his tenure in the airline industry. Prior to being promoted to CEO and President, Eric led our Piedmont Ground Handling team since 1999, embracing the role of servant leader through times of expansion and some very difficult times, including 9/11. In 2008, as airline revenue declined in the country's Great Recession, Eric's team aggressively pursued new ground handling opportunities. By the end of 2009, the department had added work in half a dozen new airports, saving countless Piedmont jobs. The PGH team now serves American Airlines customers in more than 80 airports across the country.
Eric's team was instrumental in the US Airways – American Airlines integration process, and in the successful American reservation migration in 2015. Under Eric's leadership, our Regional Training team was awarded the contract for training all regional ground handling team members in the American Airlines system, upwards of 12,000 agents each year. In times of industry and financial crisis, Eric has a proven track record of successful leadership.
Eric brings a fresh perspective to our operation, razor sharp business acumen and the compassion needed to lead the Piedmont team.
Significant Achievement with Piedmont: Being a part of the Ground Handling team that serves as family and provides opportunity for our team members and has consistently achieved our safety compliance goals over the years. "I am proud of our team's commitment to safety, our goal is for each team member to go home as safe and well as when they came to work."
Interesting fact: Eric completed five consecutive Seagull Century Bike Rides in Salisbury, MD.
William W. Arndt
Vice President, Maintenance & Engineering
Bill's first aviation job was at Minute Man Airways in rural Pennsylvania, where he worked as a mechanic. Bill later moved to Pennsylvania Airlines (which later merged with Suburban and became Allegheny Airlines) and worked as a mechanic, inspector, supervisor, director of Quality Assurance and director of engine programs, just to name a few positions. As vice president of Piedmont, he's now responsible for all aircraft maintenance, operations and facilities.
Significant achievement with Piedmont: "Combining two extremely talented and knowledgeable maintenance groups from sister airlines Allegheny and Piedmont into one team which we are very proud of."
Interesting fact about Bill: He's an accomplished singer and upright bass player who can be heard singing bluegrass at local festivals and charity events in Pennsylvania. (He may occasionally jam with others in the Maintenance department, as well!)
Perry Constant
Vice President, Finance
Perry joined our company in 2010 as the Ground Handling Budget manager. As vice president of Finance he now oversees all areas of Finance.
Significant achievement with Piedmont: Perry and his team implemented a program of financial coaching and mentoring among our station leaders. He also collaborated with the Ground Handling leadership team to offer "lunch and learn" opportunities for managers to learn more about the budget process, and a "Budget 101" resource for new managers through station visits. He served the team with the tools and resources they need to be financially successful. As a result, our stations more consistently meet their financial goals and obligations to American Airlines.
Interesting fact about Perry: He loves to watch horror films and has a passion for basketball.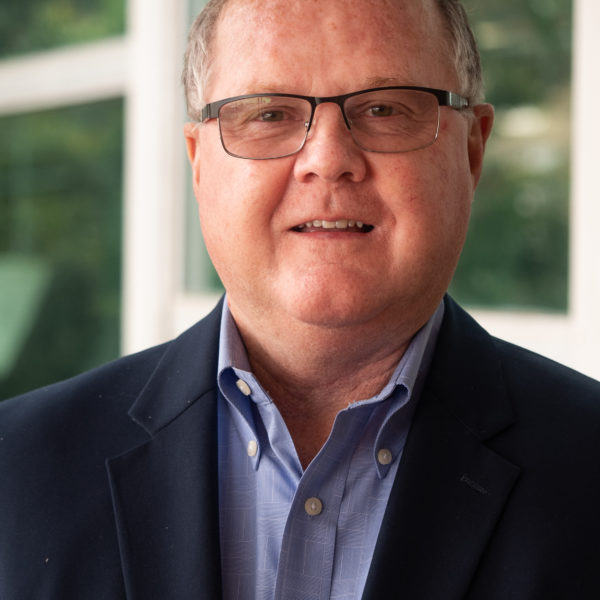 Jeff Garver
Vice President, Piedmont Ground Handling
Jeff joined the company in 1985 (Henson Airlines) as a cross-trained agent in Florence, South Carolina (FLO). In his 35+ years with Piedmont, Jeff has served as station supervisor, station manager and a regional director of stations. Prior to the COVID-19 pandemic, Jeff led more than 264 hub managers and over 2500 team members, ground handling 565 flights per day for American Airlines.
Jeff's experience helped lead Piedmont through two US Airways bankruptcies in the wake of 9/11. He was instrumental in restructuring both the PHL and CLT hubs between 2006 and 2010 to improve compliance and performance. Under Jeff's leadership, the regional operation in CLT became a primary connection point for American Airlines customers. Both airports are now well positioned to aid in American's business recovery and return to profitability.
Jeff brings a wealth of experience developing talent over the past three decades. He has served as a mentor to countless Piedmont team members and continues to participate in Leadership training for new managers across the system.
Jackie Lanza Jennings
Vice President, People and Communication
Jackie leads the departments that provide service to our team members, coordinating Communications, Human Resources, Recruiting, Travel and Benefits under one "people focused" umbrella.
Jackie joined Piedmont in 2007 after 12 years as a multi-media journalist. In her prior role as Piedmont's Director of Corporate Communications, she developed Piedmont's internal and external corporate messaging, managed crisis communications and media, and was responsible for communicating to our 10,000 team members coast to coast.
Jackie has worked closely with Flight, Maintenance, Ground Handling, Finance, Safety and Human Resources for more than a decade, and brings a wealth of company knowledge to her new role. In 2016, she was awarded the Steve Farrow "Spirit of Piedmont" Award, the highest award given to a Piedmont employee. In February, she was named one of Maryland's Top 100 Women Leaders for her work raising $500,000 to fund a shelter for women and children in Salisbury, Maryland.
Jackie came to Piedmont with a lifelong passion for the airline industry, following in the footsteps of her father, a US Airways maintenance technician for 50 years. She is committed to inspiring the next generation of aviation professionals.
Eddie Leverton
Vice President, Flight Operations
Eddie is responsible for all areas of Flight Operations, including the airline's Flight and Inflight Services, Training, Dispatch and Crew Planning. He also oversees the development and implementation of operational policies and procedures to ensure the highest possible level of safety and efficiency. Eddie began his commercial airline career in 2005 and has been a Line Check Airman, Part 119 Director of Operations and Part 119 Chief Pilot at two different airlines. Eddie also led Piedmont Airlines Operational Control Center for several years before assuming the VP Flight Ops position.
Julie Schell
Vice President, Safety and Regulatory Compliance
After spending several years with Allegheny Airlines and at FAA Headquarters, Julie joined Piedmont in 2005, working in the Safety Department as the Customer Service Safety Manager before transitioning to the role of Director of Safety in 2013. As vice president, Julie oversees all Maintenance, Flight and Customer Service Safety programs, as well as environmental, OSHA and regulatory compliance issues.
Most significant achievement at Piedmont: Reducing the rate of aircraft ground damages and strengthening the company's emergency response procedures.
Interesting fact: Julie is a pilot and has a Master's Degree in Aviation Safety from Embry Riddle Aeronautical University. Julie and her husband enjoy traveling with their two young children.