Are you seeking a career, more than just a job? Piedmont offers many career advancement opportunities for employees who want to grow with us. Hundreds of Piedmont employees work behind the scenes to keep our airline running. From Safety to Payroll, we need accountants, human resource professionals, administrative assistants and communication specialists to support our front line employees.
View Current Openings
Departments
Within our corporate offices, Piedmont offers a variety of positions within these departments:
Corporate Communication
Safety
Finance
Human Resources
Benefits
Talent Acquisition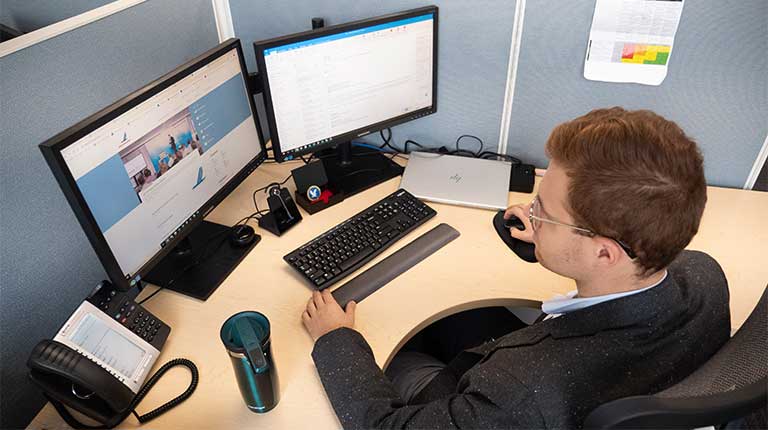 Compensation and Benefits
Piedmont offers our corporate employees great travel benefits for you and your family on the American Airlines network, along with a compensation and benefits package that's competitive with other regional airlines. Please view our open positions for more information.
Office Locations
Join the Piedmont team at one of our five corporate office locations:
Charlotte, NC
Salisbury, MD
Philadelphia, PA
Harrisburg, PA
Phoenix, AZ
Apply Online
To view our open Corporate positions and apply, please visit our Careers site.
Apply Now