Join our Inflight Service team and become a part of the Piedmont family. We're looking for service professionals of the highest caliber who have the desire, drive and passion to elevate the customer experience.
View Openings
Flight Attendants at Piedmont
Our Flight Attendants are trained professionals who have a passion and desire to deliver exceptional customer service while ensuring the safety of our passengers. If you're a customer-focused individual with a willingness and desire to go above and beyond what's necessary to get the job done, we have a position open for you.
Inflight Crew Bases
We operate crew bases at two locations:
Philadelphia, PA – Philadelphia International Airport
Charlotte, NC – Charlotte Douglas International Airport
Coming soon in May 2022
Harrisburg, PA – Harrisburg International Airport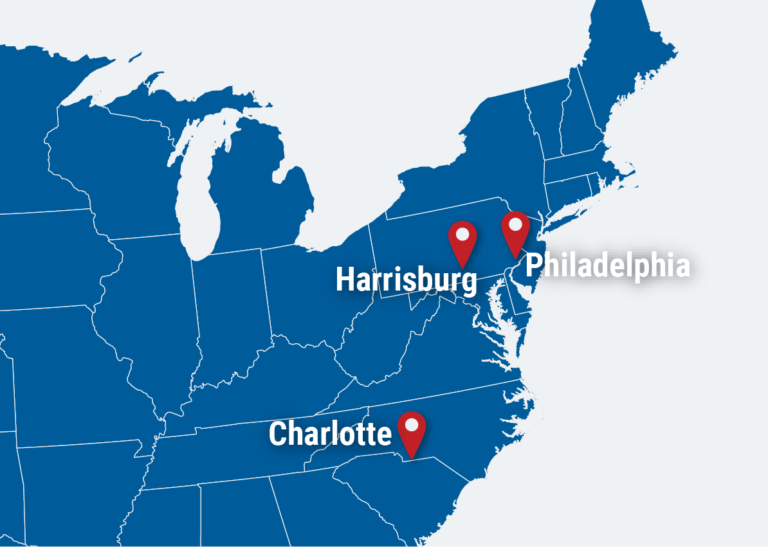 Pay & Benefits

Compensation
Wages are $19.06 per flight hour with $1.80 per diem
Profit Sharing
Holiday Pay
Paid Sick Days

Paid Training
Classroom Training
On-the-job Training

Travel for Free
Ready to explore the world? You, your immediate family and your friends can reach 365 destinations on more than 6,800 daily flights across the American Airlines global network.

Insurance and Retirement
High quality health insurance is best in the industry
PPO covers doctor visits, hospitalization, prescriptions and vision
Dental coverage includes no-cost preventative care
Life and disability insurance provided at no cost to you
401(k) plan through Fidelity, with a company match
View Openings
What Do I Need to Apply?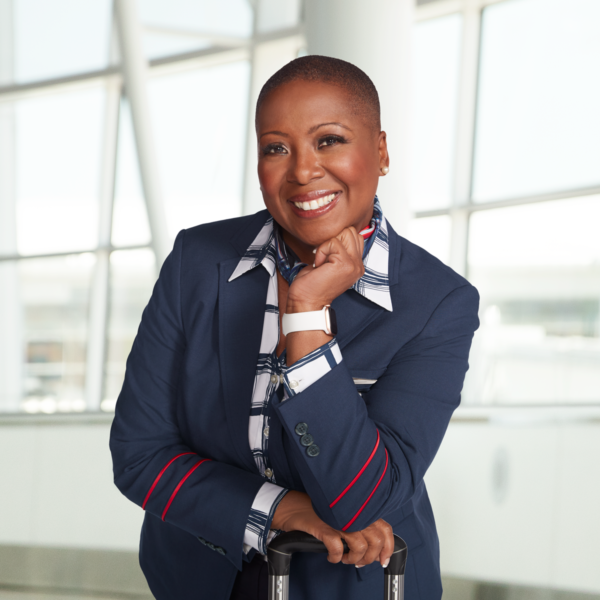 Qualifications
If you're at least 21 years old, have a high school diploma or GED, and excellent communication and interpersonal skills, you may be eligible to apply. Learn more about our qualifications and work requirements.
Physical demands and working conditions
Flights attendants are frequently pulling, pushing, reaching, bending and walking. You must possess the ability to lift objects like galley service equipment and carry-on baggage weighing up to 70 pounds. You must also be able to push and pull objects weighing in excess of 150 pounds such as service carts.
Flights attendants are frequently exposed to weather, noisy and hazardous conditions while performing job functions. You must also be comfortable standing for long periods and public speaking.
Flight attendant schedules include extensive travel, working nights and weekends as well as holidays. You will be expected to spend consecutive nights away from home and be exposed to a variety of climates while traveling.
Minimum qualifications
High School diploma or GED
21 years of age or older
Stand no taller than 6'0" with a minimum height of 5'2
Valid US or foreign passport (with applicable Visas) allowing for unrestricted travel to all destinations served by Piedmont throughout all phases of training and employment
Authorization for employment within the United States
Excellent communication and interpersonal skills, including the ability to read, write, speak English fluently
Present a professional image. Flight attendants may not have visible tattoos. Facial, multiple, upper ear piercings as well as extreme colors and/or styles of hair are not permitted while in uniform
Height and weight must allow for safe operation of the aircraft and may not exceed specific aircraft dimensions. You must be able to occupy the flight attendant jump seat and fasten the harness without modification. You must also be able to move throughout the cabin aisles and operate emergency exits
Preferred qualifications
Competent ability to handle difficult situations including problem solving and complaint resolution
College education two or more years of experience in a customer service role
Prior flight attendant experience
Learn More
View Openings
Learn More
Questions about applying? We'd love to hear from you. Contact a recruiter to learn more about the application process and get a personal guide to joining the Piedmont team. Or visit us at any of our upcoming recruiting events to meet members of our team.
Apply Online
To apply for Flight Attendant positions, please visit our career site to see current openings.
View Openings