Join Piedmont's team of Aircraft Maintenance Technicians, and help keep us flying. From preventive maintenance to complicated repairs, our aviation mechanics tackle every job with talent, precision and safety. And with a generous benefits package and hiring bonuses, we'll help take your maintenance career to new heights. Learn more about our aircraft mechanic jobs below.
Apply Now
Aircraft Mechanic Jobs at Piedmont
Piedmont's dedicated team of Aircraft Maintenance Technicians work hard to keep our operation running safely and reliably. This job requires skilled precision, persistence and commitment to safety and compliance. You'll learn our E-145s inside and out, take your skills to new heights and take on a new challenge every day. Apply today.
Earn Cash For Your Experience
No stranger to aircraft maintenance? Piedmont wants your industry knowledge and expertise. Bring your maintenance skills to us and we'll make sure the transition is easy.
All bonuses come with a two year commitment.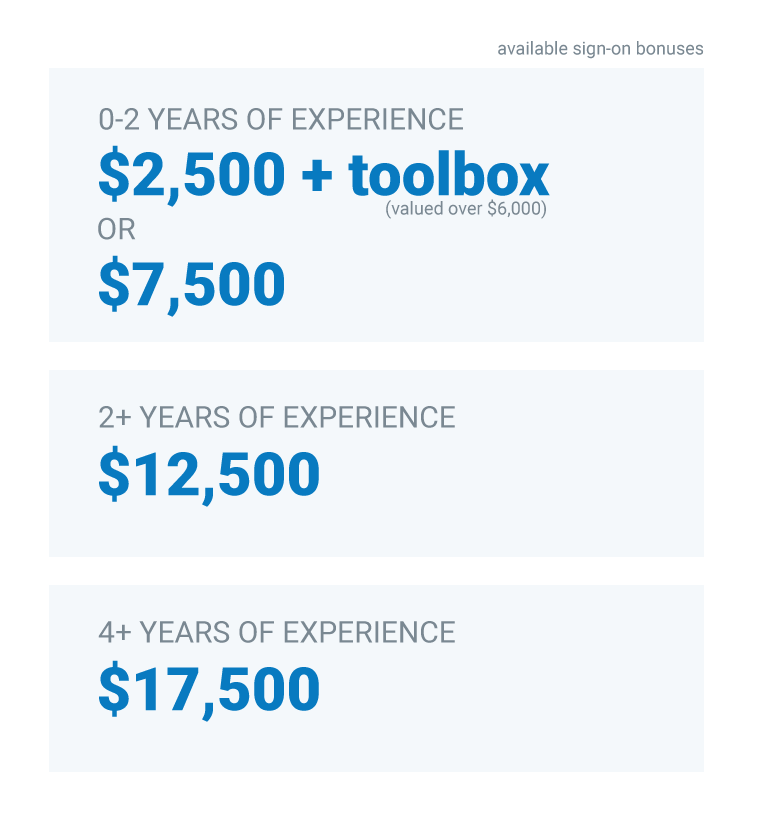 Career Advancement Opportunities
After six months of successful employment with Piedmont, you're eligible to enhance your role and expand your skills by becoming a Lead Mechanic, Quality Control Inspector or Maintenance Controller. After six months of experience in a higher skilled role, you become eligible to apply for open management positions.
Pay & Benefits

Compensation
Starting pay – $27.69/hr
Night shift differential – $1/hr
High cost differentials in PHL, ALB – $3/hr, RIC, CLT – $1/hr
Pay increases per union contract annually
Free uniforms
$125 annual safety shoe allowance

Paid training
Two week Embraer 145 familiarization course
Two week Embraer 145 systems course
Start/Run/Taxi Training

Insurance and Retirement
Health
PPO
Single rate is $63.44, family rate ranges from $113.55 – $176.99 per pay depending on number of dependents
Prescription and vision coverage benefits are included
$400 maximum out-of-pocket; co-pay of $10 for general physician per visit and $20 for a specialist
Dental
Single rate is $6.92, family rate is $20.77 per pay
Preventative care is free

Travel For Free
Ready to explore the world? You, your immediate family and your friends can reach 365 destinations on more than 6,800 daily flights across the American Airlines global network.
Maintenance Locations
Albany, NY – Albany International Airport
Harrisburg, PA – Harrisburg International Airport
Philadelphia, PA – Philadelphia International Airport
Salisbury, MD – Salisbury Regional Airport
Roanoke, VA – Roanoke Municipal Airport
Richmond, VA – Richmond International Airport
Charlotte, NC – Charlotte Douglas International Airport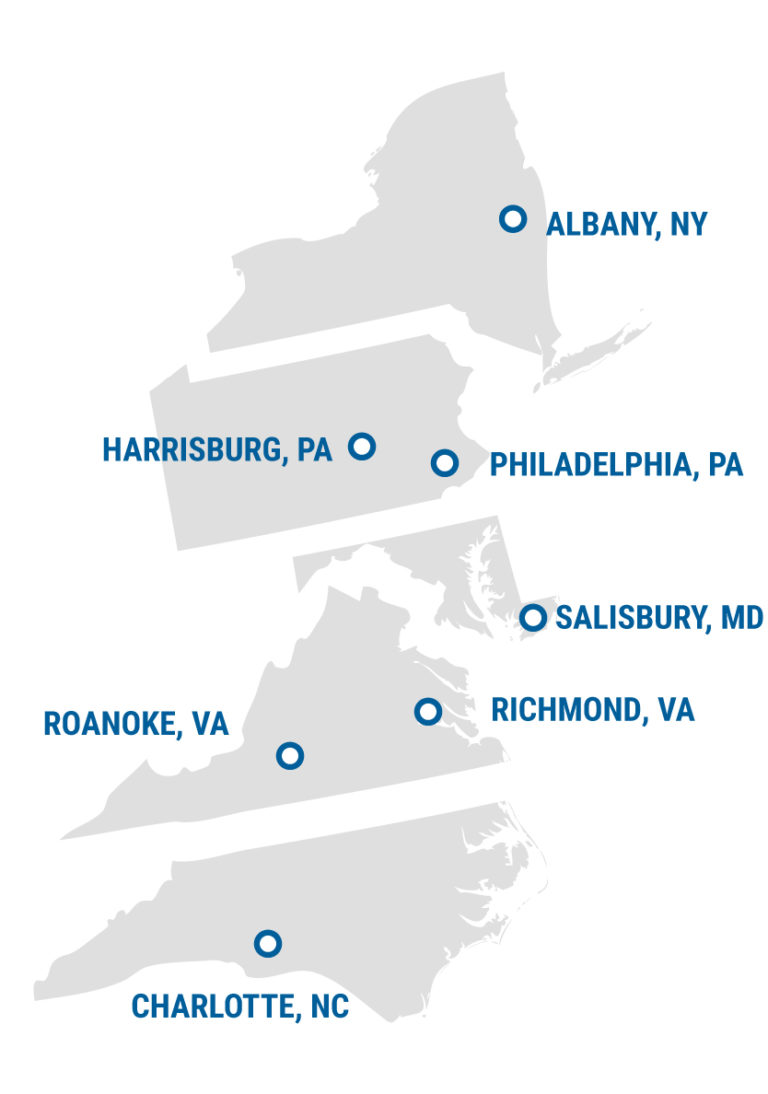 What Do I Need To Apply as an Aircraft Maintenance Technician?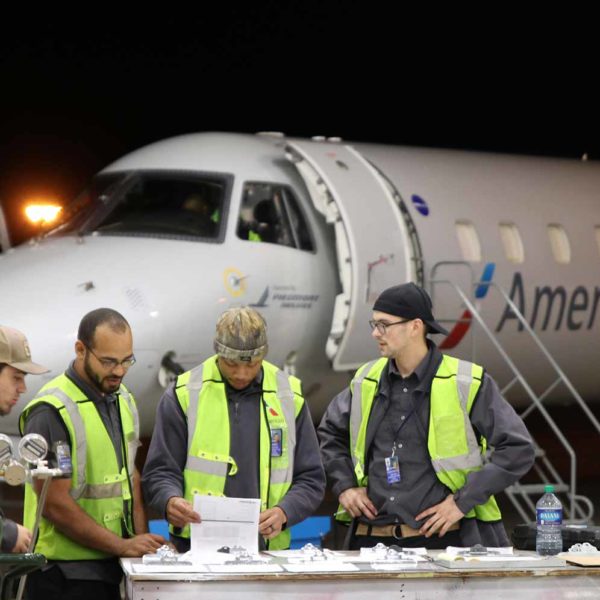 Qualifications
If you're at least 18 years old and possess an FAA Airframe and Powerplant Mechanic License, you may be eligible to apply. Learn more about Piedmont's Aircraft Maintenance Technician qualifications and work requirements.
Minimum Qualifications
18 years old at the time of interview
Must possess FAA Airframe and Powerplant Mechanic Licenses
Must successfully complete a driving record check, FBI fingerprint check and a pre-employment drug screening
Should have no DUIs in the past five years
Must possess excellent communication skills
Preferred Qualifications
Must be willing to relocate to one of our maintenance facilities in Albany, NY; Salisbury/Ocean City, MD; Roanoke or Richmond, VA; Harrisburg or Philadelphia, PA; as well as line maintenance in Charlotte, NC
Show background and/or experience in mechanical operations or endeavors
Learn More
Apply Now
How can I get my qualifications?
Piedmont Airlines is committed to growing the next generation of aviation students. Apply to join our Aircraft Maintenance Technician (AMT) Tuition Payment Program. Candidates selected will receive a conditional offer of employment and payment of tuition and fees through your educational institution's aviation maintenance program.
Learn More
Questions about applying? We'd love to hear from you. Contact a recruiter to learn more about the application process and get a personal guide to joining the Piedmont team. Or visit us at any of our upcoming recruiting events to meet members of our team.
Upcoming Events
2300 N Cameron St
December 15 @ 1:00 pm
-
4:00 pm
More Events
Apply Online
To apply for Maintenance positions, please visit our career site to see current openings.
Apply Now